Flight Training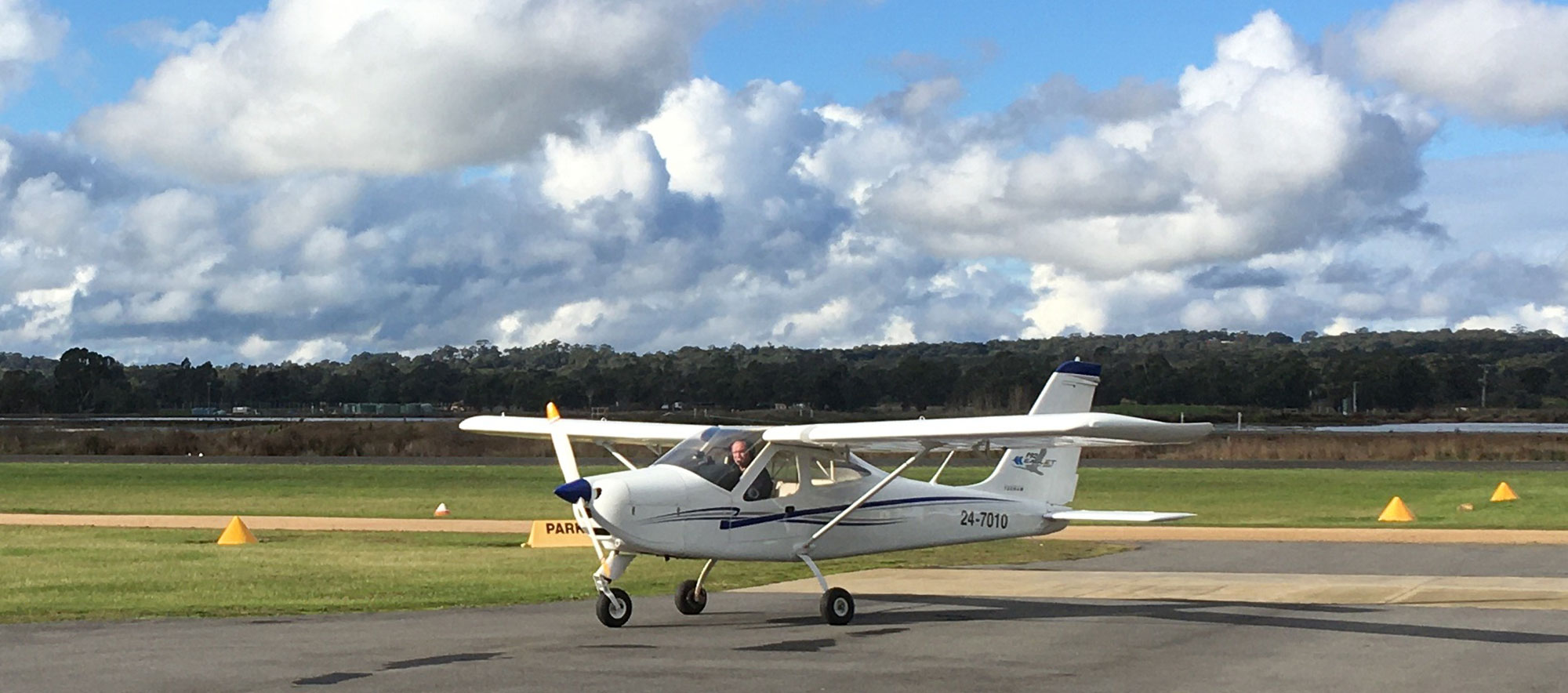 Flight Training
Why Learn to Fly?
If the words resonate, you will understand why Magee's sonnet has been adopted by both the RCAF and RAF. More importantly, you will understand why you want to fly.
If you have reached this far in your research, you are probably already aware of the many benefits of flight – speed, saving time, maximizing productivity – but have you considered the benefits of learning to fly?
You will learn much more about the world about you. As a student, you will delve into the many systems that govern how an aircraft flies – its aerodynamics, engine and electrical systems, navigation and communications systems. You may already be aware of the basics but learning to fly takes your understanding of how things work to a much higher level.
Most of us take the weather for granted. Our sense of what the weather has in store for us today is limited to that brief period between leaving your front door and getting into your car. But what if the weather was absolutely critical to the rest of your day. Learning to fly gives you an acute awareness of how weather forms, its patterns, and how our aircraft interacts with them. Learning about weather will absolutely change your view of the natural world.
The closest most of us get to navigation is pressing 'Home' on Google maps. But what if you didn't have a phone? While you learn to fly you will experience the challenge and satisfaction of mastering the navigation secrets of the early explorers and seafarers who relied on landmarks, a compass, a clock and charts. Thankfully GPS is always in the background, but you will have gained the confidence of knowing that you could never get lost.
It's said that life is lived for the journey. Learning to fly is such a journey and along the way you will learn about yourself. You will gain self-confidence, and a sense of accomplishment from setting personal goals and achieving them. You will share experiences and create lifelong memories of people met, places seen and visited all from the unique perspective of commanding your aircraft. And importantly, you will meet and make lifelong friends with members of a wonderful group of friendly and helpful fellow aviators who also get what flying is all about.
These are the opening lines of a deeply moving poem composed in 1941 by John Gillespie Magee, a WW2 Spitfire pilot with the Royal Canadian Air Force. Even if poetry is not your thing, this one is worth reading.
Getting Started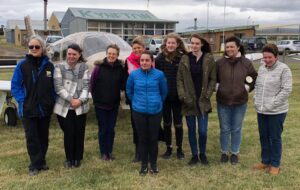 Nothing could be simpler, and the Kyneton Aero Club (KAC) is just the place to start your journey. That journey usually starts with a Trial Introductory Flight, and you can contact us here to arrange yours.
A Trial Introductory Flight (TIF) is a way of sampling flight training without making any commitment to further training or joining the club. The objective of a TIF is to give you a sense of what it's like to be at the controls and fly an aircraft yourself. Plus, you will get an insight into the flight training process. A TIF will take around 40 minutes and you will be accompanied and guided by an experienced Flight Instructor. Your TIF will count towards the flight experience recorded in your Pilot's Logbook.
If as we expect, a TIF is all the confirmation you will need, your next step will be to choose your flight training pathway – an RAAus pilot certificate or one of CASA's pilot licences.
Luckily for you, KAC can assist with both and whichever pathway you choose, the other qualification can be added later. Although it's best to discuss your options with our Flight Instructors and even informally with KAC club members, here are a few insights to get you started.
Why RAAus Pilot Certificate?
In short, the simplest and most affordable pathway to becoming a pilot is to earn your pilot certificate through Recreational Aviation Australia (RAAus).
The RAAus Learn to Fly page lists many advantages of the RAAus pilot certificate journey:
you can fly solo from the age of 15 and start flight training even earlier
you can achieve your Recreational Pilot Certificate in as little as 20 hours flight time
flying may not be as expensive as you think
flying requires pilots to maintain a medical standard. Although some conditions apply, RAAus only requires a self-declared drivers licence medical saving you time and money
competent pilots may own and maintain their own aircraft, significantly lowering costs
hours flown with RAAus count towards achieving your recreational or professional goals
What is an RAAus aircraft?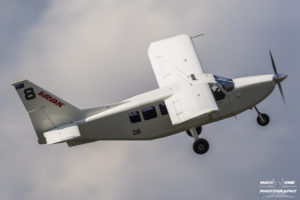 Although the 3,200 strong RAAus fleet includes weight shift trikes and powered parachutes, you are probably more interested in the 3 axis aircraft category. We are too and that's why KAC offers training towards the RAAus pilot certificate in our Tecnam P92, a Light Sport Aircraft (LSA).
The LSA category was first introduced in the USA in 2005 to create a new category of modern small, lightweight aircraft that are simple to fly. An LSA is a single engine, fixed wing aircraft with fixed landing gear that has:
a maximum takeoff weight (MTOW) of 600 kg (650 kg for a float plane)
a maximum stall speed in the landing configuration of 45 knots.
At 600kg MTOW, aircraft in the LSA category are lighter than aircraft in the established General Aviation (GA) categories which tend to start around 760kg. LSAs have the advantage of being much more modern in terms of design and construction materials and are a lot cheaper to buy and fly. LSAs are also significantly younger than the 28 year average age of GA aircraft used for instructional flying, or the 37 year average age of GA aircraft used for pleasure, sport and personal flying.
Learn to fly in the latest. Visit us and see for yourself.
How long does it take to get my pilot certificate?
The RAAus instruction syllabus to pilot certificate covers eleven major practical topics – flight preparation & ground handling, radio procedures, effect of controls, straight and level, climbing & descending, turning, stalling, circuits, forced landings, operations in the training area and abnormal situations. Assessment is through a flight test and a theory exam.
How long it will take depends on you, the time you have available and the pace at which you are comfortable progressing. RAAus set a minimum instruction period of 20 hours including 5 hours solo and it is entirely feasible to complete the syllabus in that time. Most take a little longer and enjoy the process.
The best way to start is with a Trial Introductory Flight. Contact us here to book yours.
How much will it cost?
Naturally it depends on the student and the rate they wish to progress but its most likely less than you expect. In fact, according to RAAus you could achieve your pilot certificate for less than $5,000
Now that I have my pilot certificate, what's next?
With an RAAus pilot certificate you can fly whenever you like, by hiring club aircraft, in a friend's plane or your own. Competent pilots may maintain their own aircraft, significantly lowering costs.
After obtaining a passenger endorsement, you can take your friends and family flying! The next step might be to obtain a cross-country endorsement, with navigation and other training that enables you to fly anywhere in Australia outside of the controlled airspace around major airports and other restricted areas.
Other endorsements will be needed to pursue specific interests. These include formation flying, low-level flying, glider towing, or operating from water. Some aircraft features require a specific endorsement, including tail wheels, in-flight adjustable propellors and retractable undercarriage.
You might consider further training to become an RAAus flight instructor or converting to a Recreational Pilot's Licence issued by the Civil Aviation Safety Authority. This will enable you to fly heavier aircraft and carry more than one passenger, fly into controlled airspace or train for aerobatic flying.
Hours flown with RAAus count towards achieving your recreational or professional goals, whether you want to fly for fun or as a career, the sky really is the limit.
Why a CASA Pilot Licence?
If your heart's set on leading your team of flight and cabin crew onto the Dreamliner parked at Heathrow Gate 12, then you might consider starting your journey directly with a CASA pilot licence. Similarly, even as a recreational pilot, if you see yourself wishing to fly nothing less than fast twins or have a need to regularly carry more than one passenger, then the CASA pilot licence pathway is for you.
CASA pilot licences start with the Recreational pilot licence (RPL) followed by the Private pilot licence (PPL) and then if your goal is to fly for a living, you can progress to the Commercial (CPL) and Air transport (ATPL) pilot licences.
AT KAC we can assist to earn your RPL and PPL.
You can uncover all there is to know about these licences and how to earn them here but these are the basic steps towards your RPL:
be at least 16 years old and proficient in the English language
pass a CASA medical examination
pass the RPL exam.
do at least 25 hours flying time, including 20 hours dual and 5 hours as pilot-in-command.
pass an RPL flight test.
Once you have your RPL, you can add endorsements for flight radio, entry to controlled airspace/controlled aerodromes and cross-country navigation. With a CASA Class 1 or 2 medical certificate you are free to carry more than 1 passenger. You can also continue to train for higher licences.
What is a CASA registered aircraft?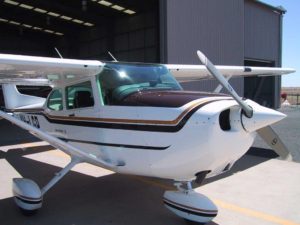 Where do we begin? Basically, any aircraft with a VH registration which includes Commercial Air Transport (CAT) and General Aviation (GA). Clearly GA is our sector and of the 8,900 fixed wing, single engine aircraft on the GA register in 2020, Cessna aircraft make up one third (2,963) followed by amateur built (16%), Piper (15%) and Beechcraft (4%).
KAC's GA aircraft is a Cessna 172, and with over 44,000 built, the Cessna 172 is the most produced aircraft ever!
With so much to choose from in relation to price, performance, engine configuration and seating capacity, the GA aircraft sector open endless opportunities for those with a CASA licence.
Our commitment to aviation excellence
At KAC we want you to be the best aviator you can be.
As a student each day and within each lesson, you will be learning new skills and for each new skill there will be a set of guidelines and best practices along with plenty of admonitions of 'do, don't and woe betide'. But if you adopt these guidelines and best practices you will be well on the way to being the best aviator you can be.
However, even as a licensed pilot its difficult to commit all of it to memory – even if you could find a list of guidelines and best practices all in one place.
We at KAC recognise this dilemma and for the benefit of our students and those KAC members seeking professional renewal and development, we have established the KAC Pilot Guide.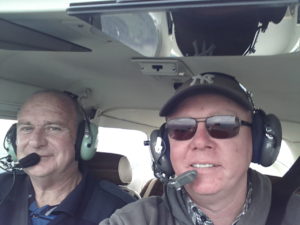 Our Pilot Guide is based on the Aviators Code Initiative, an internationally recognised and adopted compendium of recommended operating practices to enhance the quality and safety of general aviation flight operations.
The KAC Pilot Guide contains 7 sections:
General Responsibilities of Aviators
Passengers and People on the Surface
Training and Proficiency
Security
Environmental Issues
Use of Technology
Advancement and Promotion of General Aviation
Within each section are recommended guidelines illustrated by practical examples of best practice.
We commend the KAC Pilot Guide to you and it can be viewed here.