About The Club
Kyneton Aero Club was formed in October 1966.  Today the club boasts over 170 members, over 55 aircraft are located at the airfield; which regularly hosts visitors from around Victoria and Australia.
The airstrip was initially used as a Ag strip in the early 1960's by Crop Dusters to look after the local region. Today the airfield is used primarily for recreational flying, flying training, tourism, business visitors, and when required as a base for emergency services during the bushfire season.
The Committee meets bi-monthly the 3rd Monday of the month, General Meetings are held on the 3rd Monday of the Month (excluding June, August and December) at 7:30PM, where activities are scheduled including movie nights, CASA AvSafety Seminars, and various presentations on specialist aviation and safety topics. Details of these activities are regularly updated on the Events tab of this website and on the Club's Facebook page.
Tea, Coffee, and Drinks are available at all times. A kitchen is available for members and events, and a BBQ facility and undercover area is available for members and general public use.
To join the Club, complete the Membership Application and send to: Membership Registrar, Kyneton Aero Club P.O. Box 117 Kyneton 3444
---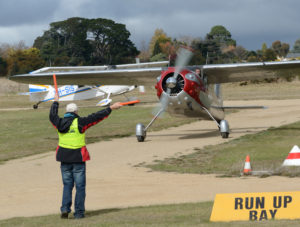 President: Peter McCarthy
Vice-President: Alan Saunders
Treasurer: Doug Dickson
Secretary: Andrew Taylor-Harris
General Committee: Kim Yoannidis, Stewart Pope, Neil Spencer
---
   Click on this link and become a member